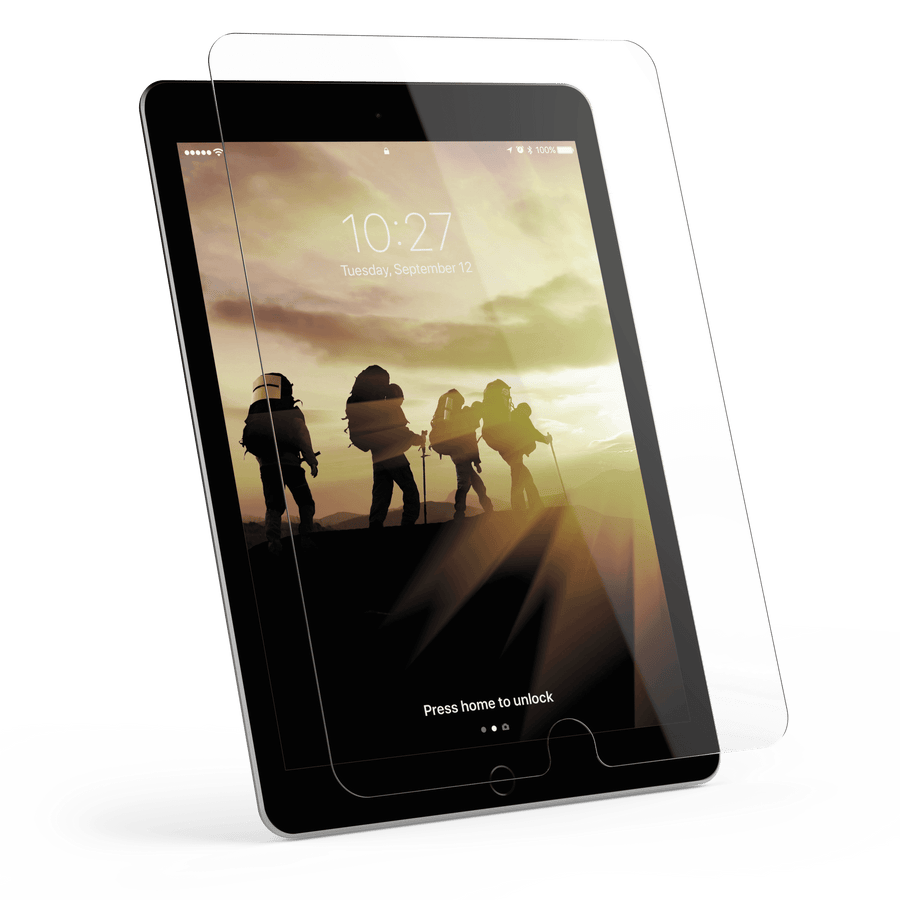 Glass Screen Shield iPad Pro 9.7-inch
Translation missing: en.products.general.sale_price

$44.95 USD

$19.95 USD
SKU: IPD17-SP
High quality/high strength tempered glass manufactured in Japan
9H hardness for superior scratch resistance
Oleophobic anti-fingerprint coating
Ultra thin (0.2mm)
Compatible with iPad (2017, 9.7-inch, 5th Gen), iPad (2018, 9.7-inch, 6th Gen), iPad Air, iPad Air 2, & iPad Pro 9.7-inch
Translation missing: en.products.general.sale_price

$44.95 USD

$19.95 USD
SKU:
IPD17-SP
//
COLOR:
iPad Pro 9.7
Free Shipping
1 Year Warranty
PRODUCT INFORMATION
High quality/high strength tempered glass manufactured in Japan
9H hardness for superior scratch resistance
Oleophobic anti-fingerprint coating
Ultra thin (0.2mm)
Compatible with iPad (2017, 9.7-inch, 5th Gen), iPad (2018, 9.7-inch, 6th Gen), iPad Air, iPad Air 2, & iPad Pro 9.7-inch
Love Urban Armor Gear
Great products offering outstanding protection!
Screen Shield
Ordered the Plyo in combination with the screen shield. This iPad is used as a training tool for video feedback in coaching youth sports. The protection from UAG products can not be matched by any other product on the market. The fit and finish of the product is of excellent quality. Combine that with ease of ordering and prompt shipment......that's a winner in anybody's book!
Glass Screen Shield iPad Pro 9.7-inch
Very Good Item and excellent service
Warranty Claim of iPad 9.7 Glass Screen Shield
Fast Response of the claim. The product is just perfect!